Our advanced material domain covers reports based on high-performance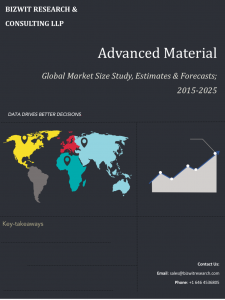 materials in areas such as Ceramics, glasses, polymers, composites and metal alloys. The industry growth is driven by the rising demand for high-performance materials from various end-use industries such as building and construction, Textile, Paints & Coatings etc.
Moreover, development of nanomaterials is expected to create huge opportunities in the market.  Some of our top selling advanced material reports are Global Bulletproof Glass Market, Global Fumed Silica Market, Global Carbon Nanotubes Market, Global Rigid Foam Market, and Global Green Building Material Market.
| | | | |
| --- | --- | --- | --- |
|  Product code |    CMAM-3121217 |    Date of Publication |     20-11-2017 |
| | | | |
| --- | --- | --- | --- |
|  Product code |    CMAM-3121417 |    Date of Publication |     25-12-2017 |